A switchable privacy glass Which Get You A Instant Privay From Clear View. We Called Switchable Glass.
A switchable privacy glass is a kind of switchable glass. It get you a instant privacy and clear view exchange on your any existing glass, doors, windows, skylight….. Swithcable glass is a glass whose light transmission properties are altered when voltage is applied. Generally, the glass changes from translucent to transparent, changing from blocking some (or all) wavelengths of light to letting light pass through.
swithcalbe privacy glass in a bathroom.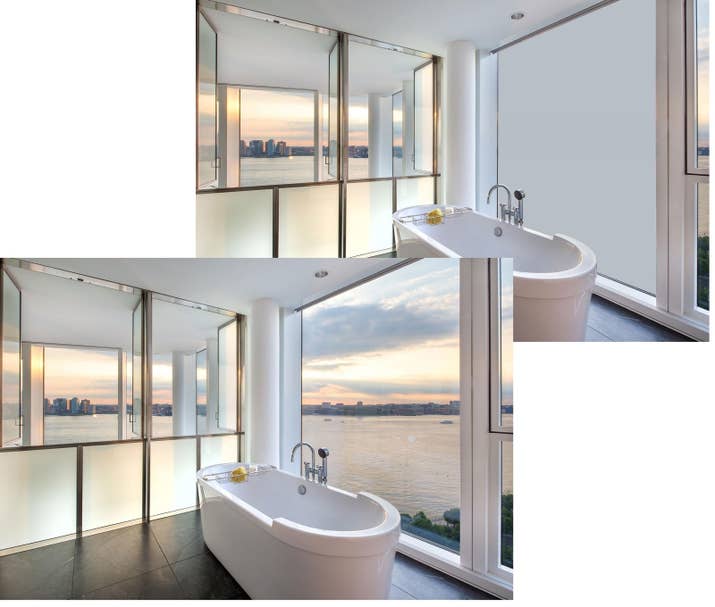 Seaside Resort Villa switchable glass wall.
Interior design switchable privacy glass